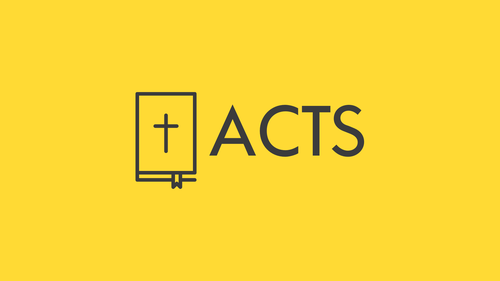 April Memory Verse: But you will receive power when the Holy Spirit comes on you; and you will be my witnesses in Jerusalem, and in all Judea and Samaria, and to the ends of the earth. Acts 1:8 NIV
Read: Acts 1
13 Comments
Thomas Carter
- April 7th, 2021 at 6:21am
Thank you Tim (and the rest of the staff) for faithfully writing Jumpstart material every day. It is such a blessing to me and others. Grateful for you!
Tim
- April 7th, 2021 at 10:08am
Thanks Thomas! So grateful for you!
Lindsay Crawford
- April 7th, 2021 at 8:41am
Ditto, Thomas. So grateful for the Center Point staff and their faithfulness!
Father, help me to yield in all things to your Holy Spirit and never quench Him in any way. Amen.
Tim
- April 7th, 2021 at 10:08am
Thanks Lindsay. Praying the same thing for you and me!
Jordan Hampton
- April 7th, 2021 at 10:01am
Thanks as always to the CPC staff that takes time out of the week to produce this for us!
Jumpstart has helped me slow down and dig deeper into these texts
Tim
- April 7th, 2021 at 10:08am
Scottie Frans
- April 7th, 2021 at 11:26am
Excited to dig into the book of Acts! It is such an important book for the church, as it gives a blueprint of what we do even to this day. I am thankful for the leadership of CPC over the years in following the model shown at the end of the chapter. There is no doubt that when CPC hires someone or places volunteers in whatever position, that decision is made with much prayer, just like we see with Matthias. It is God's church, not ours, so He is the one who needs to be at the center of all those decisions. Grateful that God's word is relevant today, and guides us today, just like it guided His people 2,000 years ago.
Tim
- April 7th, 2021 at 2:34pm
Thank you for encouragement brother! I'm so thankful for you!
Johnathan Hurley
- April 7th, 2021 at 12:20pm
Super thankful for the work CPC's Staff has put into Jumpstart! Today's reading was an amazing reminder of how important the Holy Spirit is in guiding us as believers.
Tim
- April 7th, 2021 at 2:35pm
Yes sir! Thanks Jonathan!
Naomi Austin
- April 7th, 2021 at 3:22pm
Thank you for your encouragement to point-blank ASK for the Holy Spirit's control each morning and then to check in with Him about it throughout the day! It makes so much sense; but I've honestly never thought of doing that, and don't recall ever hearing the idea presented like that either. I want to try it. Please pray for me, that God will keep me faithful in this so it's not just an empty "good intention."
Tim
- April 7th, 2021 at 9:05pm
Thanks Naomi! Proud of you!
TK Hellard
- April 7th, 2021 at 10:21pm
Thanks! I like the sound of the mic in this! Good quality! I pray we all know the Spirit's voice as He teaches us the word of God